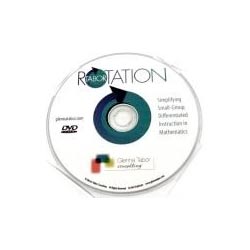 The Tabor Rotation Brief Overview DVD
Learn more about how to simplify small-group, differentiated instruction in mathematics!
This 25-minute DVD offers an overview of the comprehensive instructional framework called Tabor Rotation. As you view this DVD you will see examples of the primary components of Tabor Rotation, watch a typical instructional day using Tabor Rotation, and receive helpful hints for implementation of this highly successful framework.